Herman Gundert Chair was established by the Malayalam University at the Tubingen University.
Prof. Scaria Zachariah the distinguished Gundert scholar was appointed as Gundert Chair Professor. Prof. M. Sreenathan is designated as the Visiting Academic of the Chair.
Gundert Chair came into existence on 9 October 2015. Shri Jayakumar, the Vice Chancellor of the Malayalam University and Professor Karin Amos, Vice President of the Tubingen University jointly inaugurated it in a function held at Tubingen University.
Under the Chair, Malayalam University can access the rich Gundert Archives at Tubingen University. Accordingly two books; Keralanatakam and Nalacharitam Manipravalam  have been published by Malayalam University. More works are under scrutiny
As part of the collaborative project a comprehensive two-volume book on Gundert and Kerala, edited by Prof Scaria Zacharia was published by the University recently.
Students exchange programme
As part of the students exchange programme, three students from the Tubingen University spent a month at the Malayalam University to familiarize themselves with Malayalam language and Kerala heritage. Similarly a batch of three MCJ students from the Malayalam University spent a month at the Tubingen University under the Tunbigon University's students exchange programme.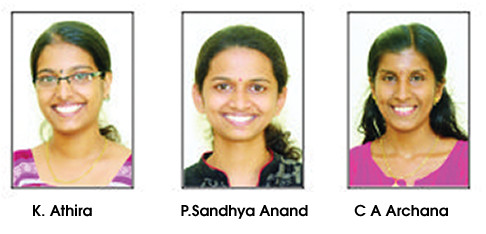 The Programmes related to Gundert Chair in Tubingen University
The Gundert  Chair took  the initiative for getting a project to digitalize Gundert's Malayalam collections in Tubingen University library. This project got sanctioned in 2016, July from German Research Foundation.
Professor Heike Oberlin, Associate Professor, Indology, at Tubingen University, visited Malayalam University and delivered a lecture on "The legacy of Herman Gundert and development of Malayalam Language".
The Gundert Chair organised a series of lectures in Tubingen University. Professor Heike Oberlin, Dr. Elena Mucciarell and Dr Ophira Gamliel delivered lectures on various aspects in Malayalam Language. The details of lectures are as follows.
The Gundert Chair Professor, Professor Scaria Zacharia taught the students in Tubingen University from February to March, 2017.
A Malayalam reading programme conducted in Tubingen University (based on Sethu's Novel Pandavapuranam) during13th to17th February 2017.
A programme named 'An Introduction in Malayalam: Cultural Geography and its uniqueness' conducted in Tubingen University during 28 February to March 3, 2017.
Public screening of a movie named 'Brown Angels' conducted in Tubingen. Brown Angels is a remake of English movie named 'Translated Lives' which tells about the story of Keralite nurses who migrated in Germany during 1960s.
A series of classes were taken by Professor M. Sreenathan (Head, Department of Linguistics, Malayalam University) during the month of May, 2017 in Tubingen University.